Presents
Leighsham Cococabana at Raiveslake
'Sol'
DOB: 12th July 2016
Sire: Raiveslake Urban Storm
Dam: Leighsham Society Spice (1CC)

Hips: 8 / 12 Elbows: 1
Current clear eye certificate
Gonioscopy: Pass
Sol is Progressive Retinal Atrophy (PRA 1) Carrier & (PRA 2) Hereditary Clear


Sol just had to come and live with us here at Raiveslake. He is from Storm's first litter and is a chip off the old block. Full of mischief and packed with energy , our loveable rogue cannot fail to put a smile on anyone's face.
Huge thanks to Joy Jackson- Haines for letting us have this very special boy :)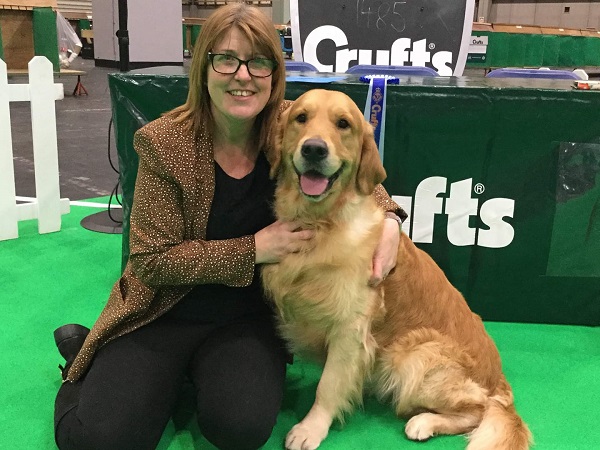 Sol Crufts 2020, winning 2nd Post Graduate Dog!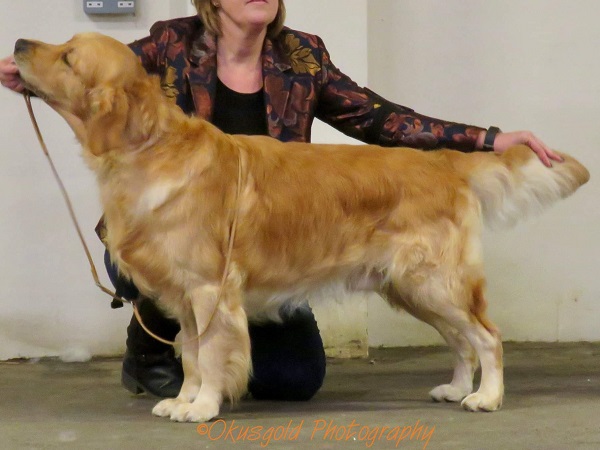 Sol winning his class at Manchester Championship show 2019
After one or two Open shows as a puppy, Sol was given time to begin to fill his very large frame. At 12 months old he had begun to do just that and so started to travel to shows with his dad. He has been consistently placed in all his classes at Championship Shows to date, including Crufts 2020!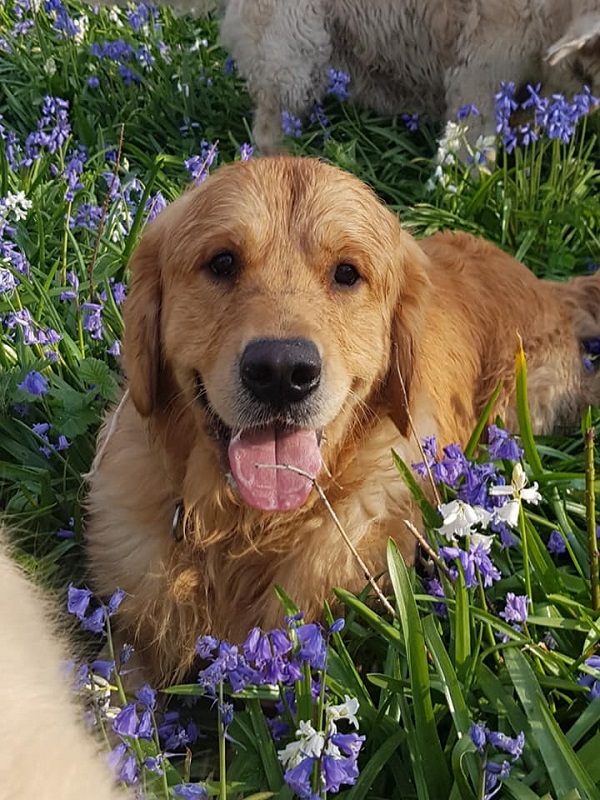 Our lovable rogue, what's not to love <3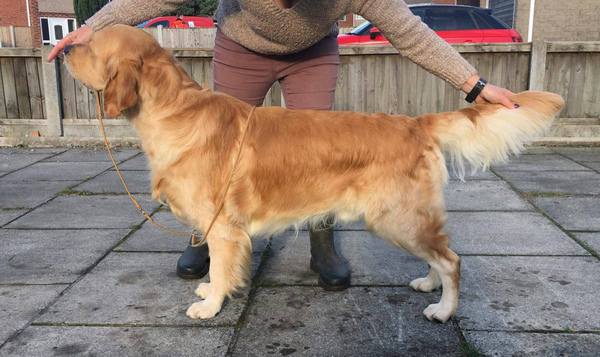 Sol day after his Graduate class win at ECGRC (28 months old)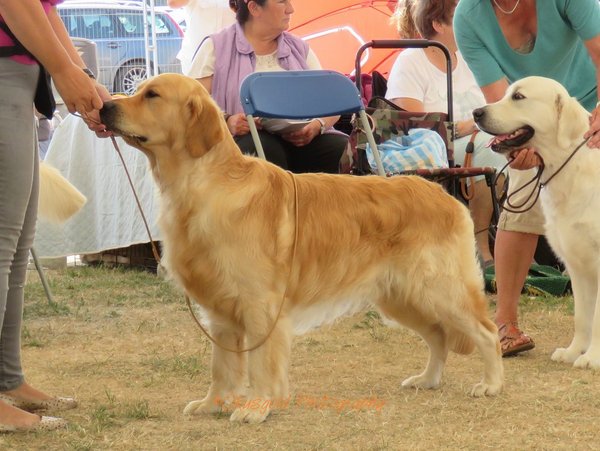 Sol at 23 months old winning his class at Windsor Ch. Show.
Sol chilling on his holidays in the caravan :)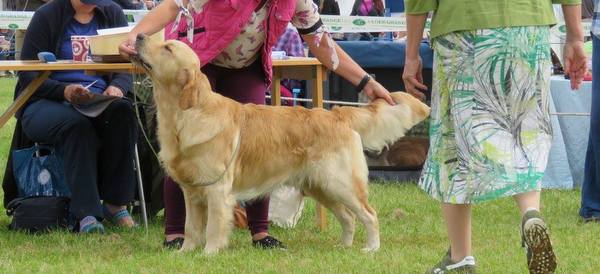 Sol at Bournemouth Championship Show in his first Championship Show Junior class and qualifying for Crufts 2018 (photo by Carol Gilbert)
Sol's Critiques
'Y D( 11,1) 1st: Ayling-Jones' Leighsham Cococabana at Raiveslake; Gold dog with cracking topline. he is slightly stronger in skull than I prefer but his head planes are correct and he has a good amount of chiselling, is clean in lip and has correct balance. Has an appealing kindly expression. Good ear set and shape. Good blanace all through with excellent length to height ratio. Deep in rib with good length also. Short loin area. Well angulated quarters with good width over first and second thigh. Short, strong rear pasterns. Sound, stylish and such a super mover.' Dianne Stewart -Richie
YD (8,1) 1st: 'Well presented in good coat and condition, approaching 2 years old and maturing nicely, masculine head, good ear set, strong neck, straight front, level topline, held on the move, correct tailset, good bend of stifle with hocks well let down enabling sound movement.' Rosemary Lewis
GD(13,2) 'Golden coloured boy with excellent proportions. Lovely soft expression, nicely shaped and dark coloured eyes. Nice throaty free neck into nice shoulders; neckline flowing into level topline. Strong backend; nice tailset; nice ribcage. Bones fit to body. Nice feet, excellent mover.' Borge Espeland
PGD 1st: 'A very nice young dog with a head to die for. This boy was shown in a glamourous coat of gold, a nice dark eye and strong pigment. Straight front with good layback and angle of his upper arm, placing legs well under body,tight feet, well sprung ribs, correct turn of stifle with hocks well let down and straight. Moved well.' Linda Best.
PGD 1st: 'Leighsham Cococabana At Raiveslake Beautiful dark gold dog in the most super coat and condition, which helped him win this this hard fought class, where again I was splitting hairs between first and second. Typical golden head with the best of pigment and soft expression. Well made through out with nothing overdone he moved with drive and animation.' Jean Griggs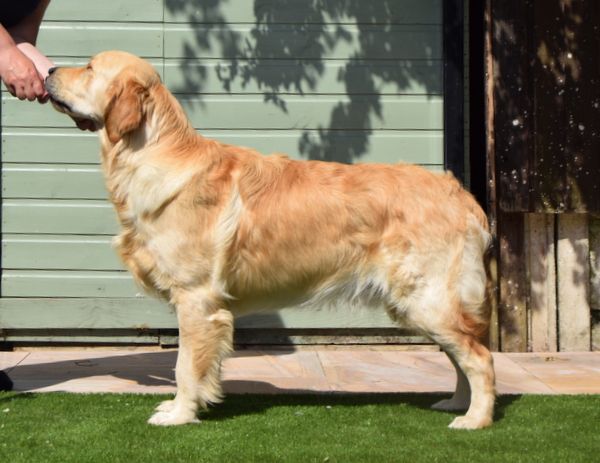 Sol at 9 months old :)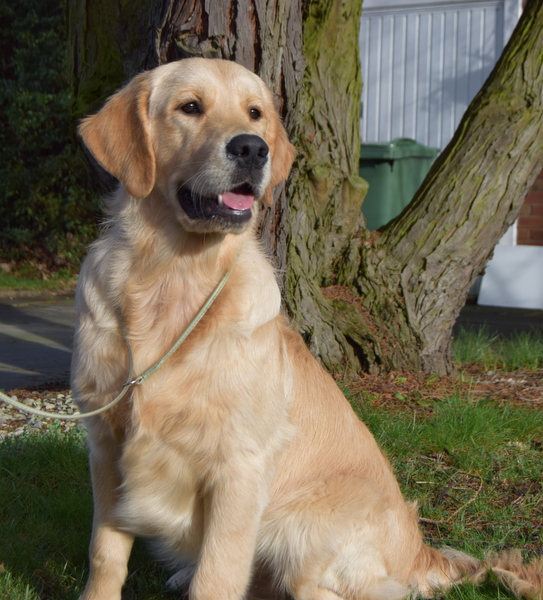 Sol at 6 months old <3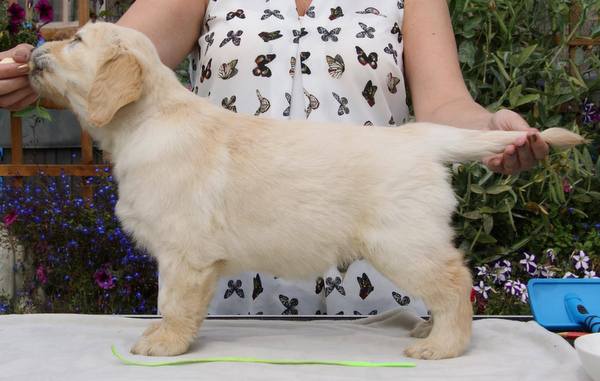 Sol at six and a half weeks old

Pedigree

Parents
GrandParents
GreatGrandParents
SIRE

Raiveslake Urban Storm










Sh Ch Messano Urban Myth JW ShCM

Sh Ch Ritzilyn Male Order JW

Messano Phoneafriend

Moloko Tootie Frootie with Raiveslake

Moloko McAdoo SGWC

Moloko Meadghbh JW (1CC, 1RCC)




DAM

Leighsham Society Spice (1CC)




Sh Ch Alibren Best Mate to Westervane JW

Evenmint Keltic Drummer JW

Alibren Midsummer Breeze JW

Leighsham Teasin Tina JW (1RCC)

Ch Catcombe Cock A Doodle Doo JW

Alibren Midsummer Dream at Leighsham
Our Sol growing up :)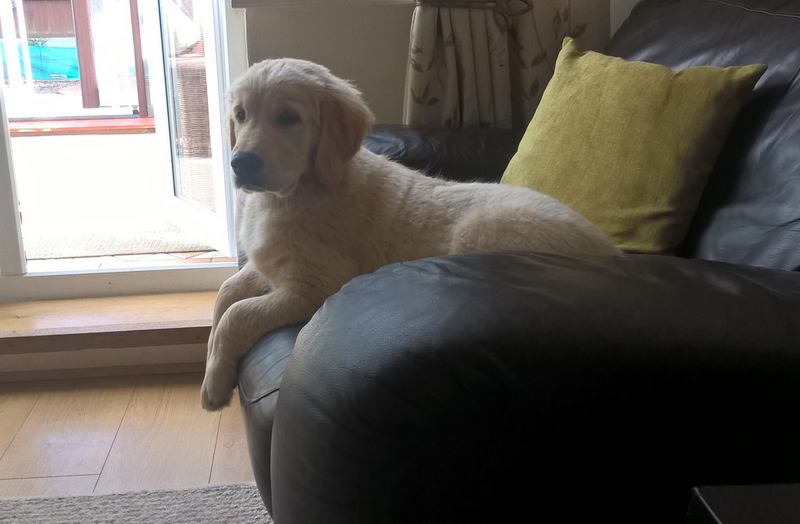 King of the castle at four months old :)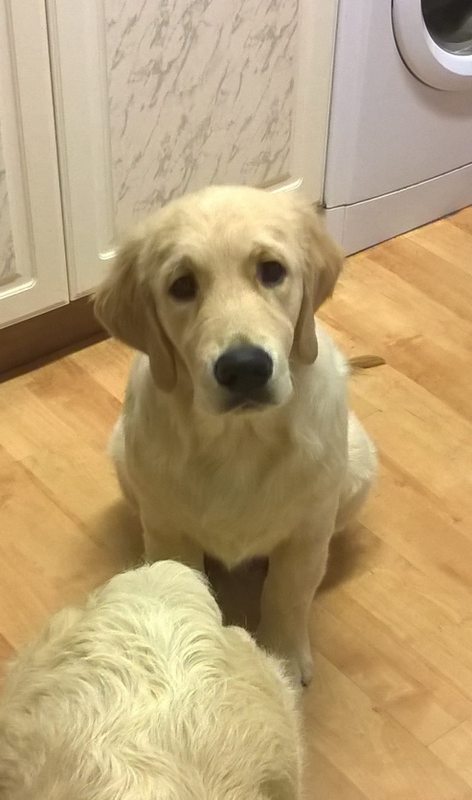 So like his dad xx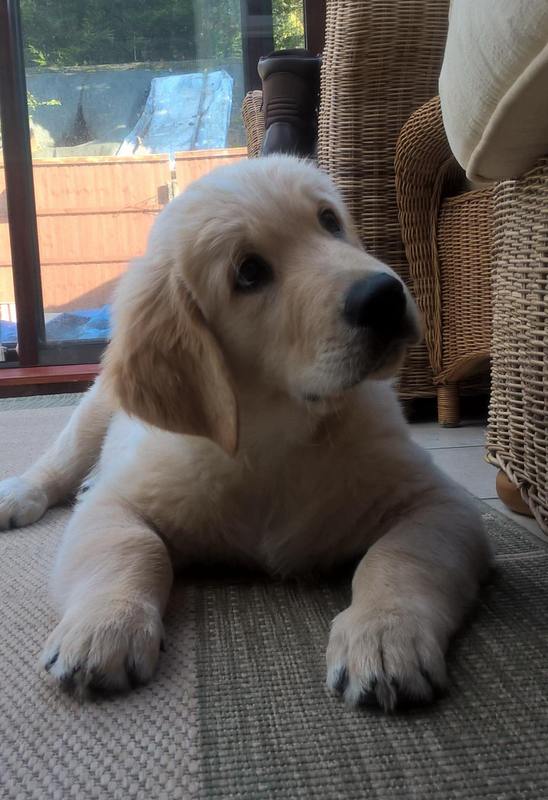 Looking all too innocent :)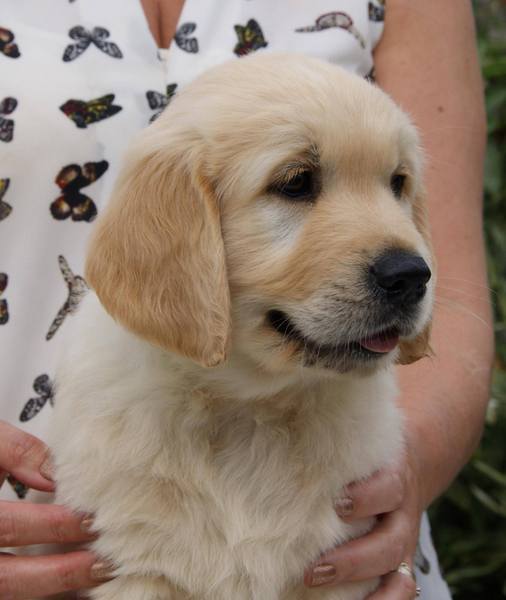 Six weeks old :)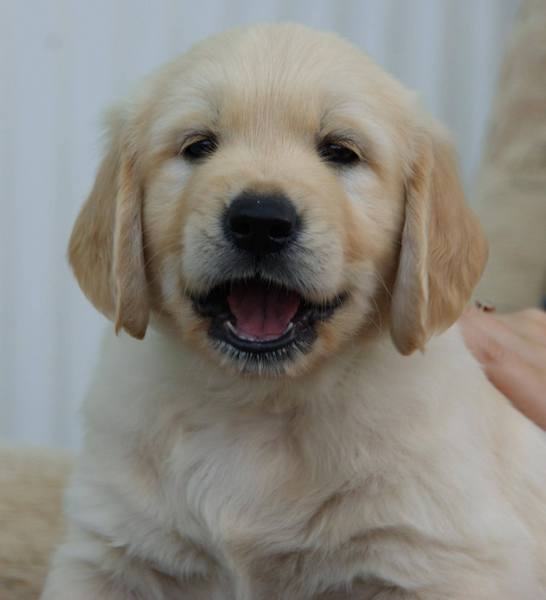 A cheeky five week old Sol :)